The JLP Welcomes New Facilitators
The Atlantic Region hosted an orientation session for new facilitators in Moncton, New Brunswick, from October 16 to 20, 2017. The session was facilitated by Nathalie Duquette, Regional Field Coordinator, National Capital Region (Employer) and Rachel Besharah, Program Officer (Union). The participants were introduced to the Creating a Harassment-Free Workplace, Understanding the Collective Agreement and Respecting Differences/Anti-Discrimination workshop kits.
Through the evaluation forms several participants identified that the JLP orientation session was the best workshop/learning event they had ever experienced. "I've learned a lot about how to co-facilitate, about the (JLP) workshops and about myself" said Catherine Leblanc.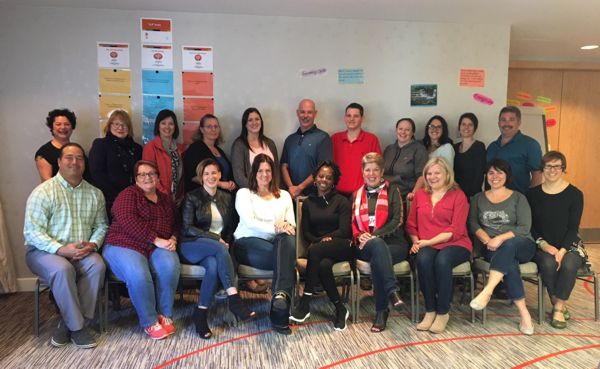 Wanda Thomas and Angela Léger (Regional Field Coordinators) have welcomed a group of 18 new JLP facilitators: Krista Wallace, Ronalda Provo, Wendy LeRoux, Catherine Leblanc, Derek Forbes, Jacqueline Murdoch, Trevor Ponee, Doreen Weatherbie, Melanie Bérubé-Roy, Kristen Warner, Tanya Arseneault, Jean-Pierre Goudreau, Suzanne Tubb, Charline Vautour, Brandon Thorne, Myrna MacPherson, Karen Phillips, Kim Drisdelle.
To all the new Atlantic facilitators, welcome to the JLP family!