The JLP at the triennial PSAC National Equity Conferences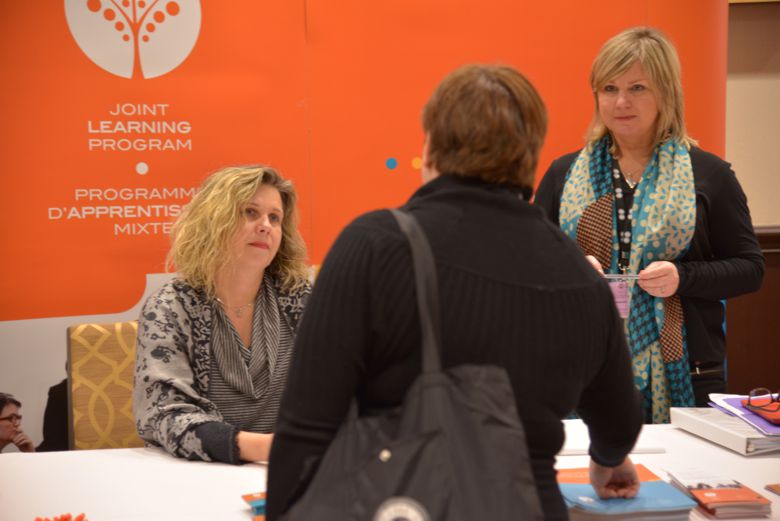 The JLP Co-Directors, Catherine Gilbert and Roxanne Lépine and the Ontario Regional Field Coordinator Teresa Morgan hosted a kiosk at the PSAC triennial National Equity Conferences which took place in Toronto last month.
More than 500 PSAC members from five equity groups and their allies attended the union's Conferences to raise awareness, deepen their knowledge and strategize around issues of discrimination and equality. Several activists took the time to visit the JLP kiosk and discuss the workshops with the JLP. Many also expressed the desire to become facilitators.