JLP at October's 2018 DND Career & Networking Fair
The JLP was pleased to host a kiosk during the October 17th Department of National Defence's (DND) Career & Networking Fair. It was a good opportunity to speak to the benefits of the Program for their organization.
JLP's Atlantic Regional Field Coordinators Angela Léger and Wanda Thomas met with participants of the Fair and explained how employees who wish to become facilitators can use those transferable skills in their career development. Becoming a JLP facilitator is also an opportunity to directly contribute to improved communications and labour-management relations for healthier work environments.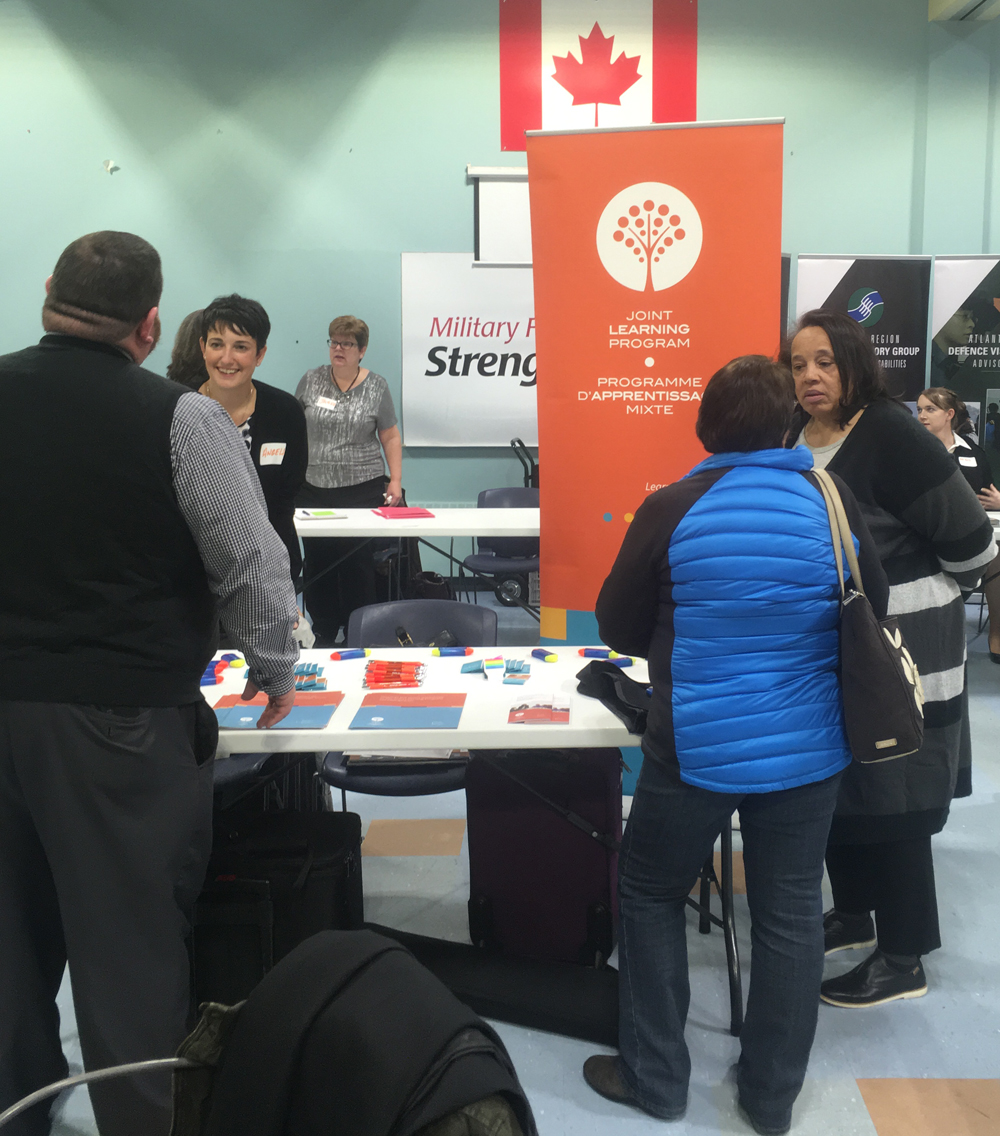 Recruitment of new JLP facilitators in the Atlantic region will support the delivery of workshops being offered through a strategic partnership with DND and the Union of National Defense Employees in the region.