A celebration for JLP Facilitators in the Ontario/Nunavut Region
On October 24, 2018, Regional Field Coordinators (RFC) Teresa Morgan and Stephen Colley hosted an event in North York, Ontario to celebrate the contribution of JLP facilitators in the Ontario/Nunavut region.
Karen Alexander was recognized for her 10-year commitment to the JLP. Since becoming a facilitator in 2007, Karen also held the position of RFC in the region from 2009 to 2014. Teresa proudly presented Karen with a token of appreciation for her invaluable contribution to the success of the Program.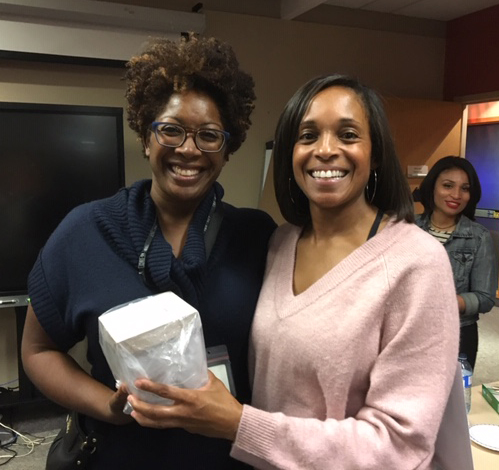 Congratulations to all our facilitators for your accomplishments, and a special thank you to Kelly Tsang for providing us with a space to host this recognition event!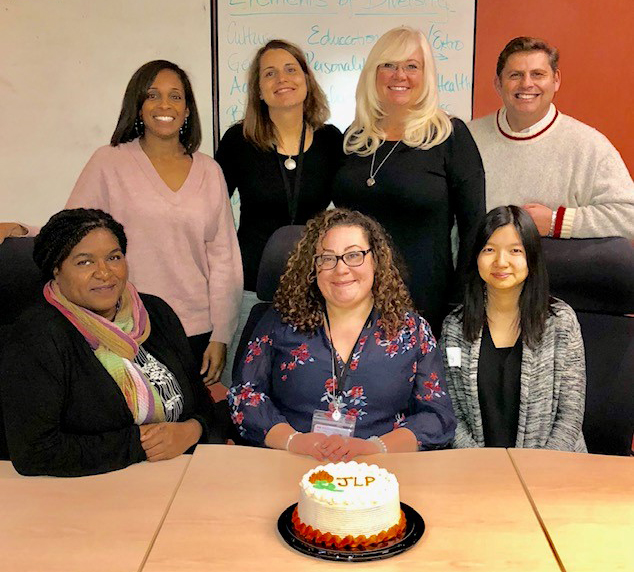 Back row (L to R) - Teresa Morgan, Orsolya Szent-Imrey, Catherine Stubley, Stephen Colley - Front row – Jacqueline Smith, Jessie Bartman, Kelly Tsang