JLP promotion at the November 6th 2018 Managers' Exchange in Toronto, Ontario
The JLP was invited to host a kiosk at the Managers' Exchange event in Ontario which was held at the Toronto Reference Library on November 6th 2018. Such events are organized across the country by the National Managers' Community(NMC) in partnership with the Canada School of Public Service (CSPS).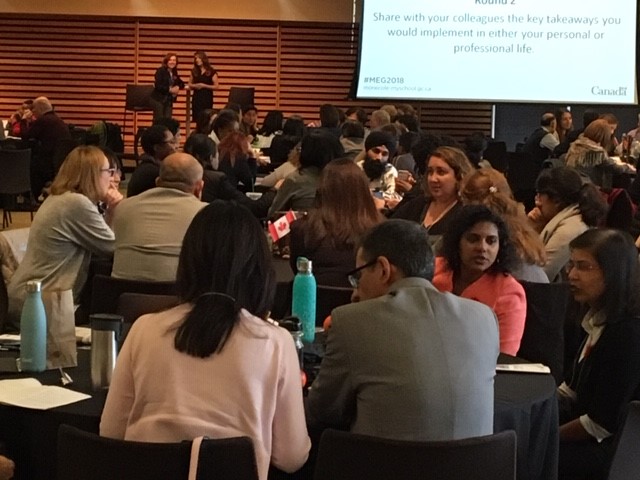 JLP Regional Field Coordinators, Stephen Colley and Teresa Morgan, participated in workshops to keep abreast of important topics such as 'Conflict and Collaboration in the Workplace' and 'Managing Your Career & Managing Your Tipping Points'.
They were able to share information with managers on JLP activities and explain how holding JLP workshops and training facilitatorscan directly contribute to improved communications, moral and labour-management relations in their organization and in the federal government.
JLP was thankful to share and participate in this event.
See photos of the event on Twitter under #MEG2018.