JLP recognizes Facilitators in the Ontario/Nunavut Region
The Joint Learning Program recognized three of its facilitators in the Ontario/Nunavut Region for their 10-year dedication to the Program.
Three JLP facilitators from the Ontario/Nunavut region were recognized on separate occasions by Regional Field Coordinators Teresa Morgan and Ryan Winger.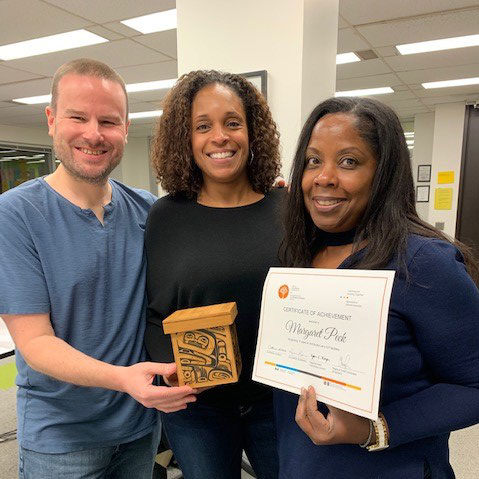 Margaret Peck was recognized on November 13th at the PSAC Regional Office in Toronto for her commitment to the Program over the past 10 years. Margaret has delivered an impressive 63 workshops on topics such as creating a harassment-free workplace, anti-discrimination and mental health.
"I am forever grateful to the JLP because it has blessed me with the opportunity to grow and be a messenger sowing seeds of hope, change and reconciliation within oneself and others. I have shared information that has the power to reunite, create understanding, and rebuild positive relationships while decreasing or eliminating negative influences."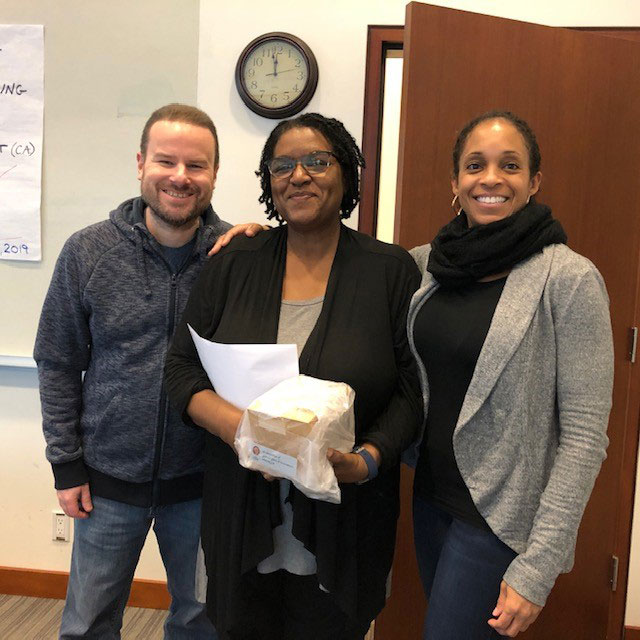 Jacqueline Smith was recognized on December 12th while co-facilitating Understanding the Collective Agreement. Jacqueline has been with the JLP for 10 years as an organizer and a facilitator and has delivered 14 workshops.
"There are a number of rewarding things about being a JLP facilitator. The sense of gratitude that participants express at the conclusion of the workshop and how they are sincerely happy to have learned something new is very satisfying."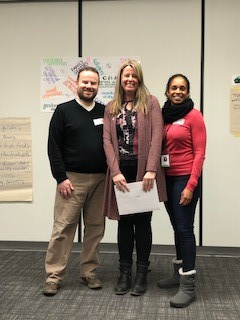 Tammy Broer was recognized on February 26th in Burlington, Ontario. The JLP is proud to recognize Tammy's hard work over the last ten years. She has facilitated a total of 25 workshops including Duty to Accommodate, Employment Equity, Mental Health in the Workplace and Understanding the Collective Agreement!
Thank you to all our wonderful and dedicated JLP facilitators for playing a vital role in creating and maintaining healthy workplaces across the regions!