The JLP recognizes Labour Day 2022
September 5, 2022 marks Labour Day, which celebrates workers and the union movement both in the US and Canada. Prime Minister John Thompson declared the first Monday in September an official holiday in 1894.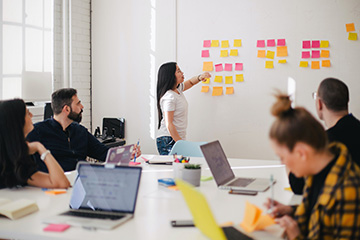 This Labour Day, as the workplace continues shifting, we encourage everyone to exercise patience and compassion as new models might present challenges that have yet to be faced. Nonetheless, an exciting time ahead for workers as they navigate models to support better work-life balance all while finding better ways to engage and collaborate in the workplace.
As the JLP adapts to this new workplace reality, it will continue to offer guided discussions to give employees a chance to discuss issues as a team. As well, in-person workshops will eventually resume to foster honest conversations between management and employees. Working together and talking about issues can only improve the understanding of each other's needs. It is an opportunity to find positive outcomes that will improve every workplace.
Today, the JLP recognizes the importance of the work of unions, and the valuable partnership and collaboration of labour-management consultations. Work that strives to create safer and fairer workplaces for all is vital.
Photo by Jason Goodman on Unsplash