JLP Kiosk at National Managers' Community Event in Moncton, N.B.
The JLP was well represented by Angela Leger, Regional Field Coordinator for the Atlantic Region, at a French National Managers' Community learning event in Moncton, New Brunswick on March 20th.
The theme of the one-day event was Equipping Managers for a Culture of Change and was held in collaboration with the National Managers' Community and the Canada School of Public Service.
The objectives of the session were to equip managers to think strategically, collaborate using leadership and learning tools for engagement, build inclusive workplaces and facilitate healthy work-life integration. Managers were encouraged to take this innovative step to help themselves, their teams and their organizations evolve towards a culture of change with renewed enthusiasm and engagement.
Proudly representing the JLP at the kiosk with Angela were Mélanie Fortin, co-organizer and support for JLP employer facilitators and Mark Laflamme, JLP-Atlantic Facilitator.
The JLP was honoured to be present at this successful event.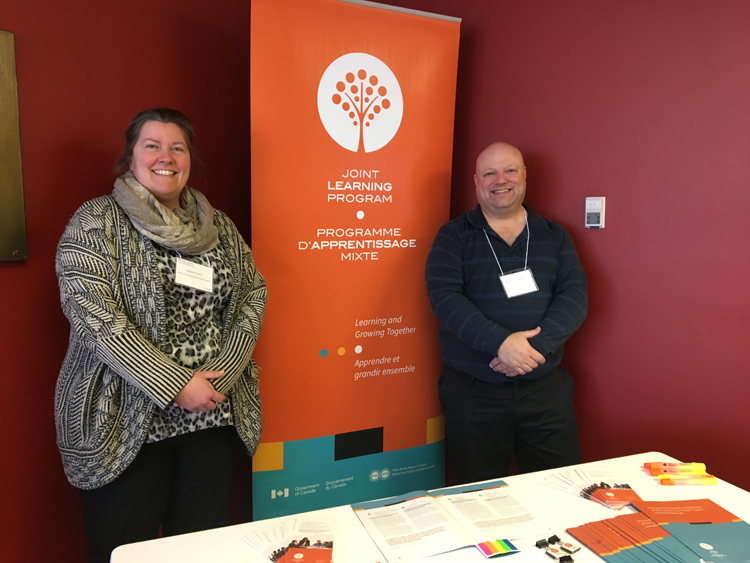 Mélanie Fortin, JLP Workshop Co-organizer and Mark Laflamme, JLP Facilitator.