The JLP welcomes new facilitators in the Prairies and Northwest Territories Region
Eighteen new JLP facilitators participated in an orientation session hosted by the Prairies and N.W.T. Region in Winnipeg, Manitoba from April 9-13, 2018. Program Officers Rachel Besharah and Nathalie Duquette led the session where participants had the chance to experience three workshop kits, namely Creating a Harassment-Free Workplace, Understanding the Collective Agreement and Respecting Differences and Anti-Discrimination. This session provided new JLP facilitators with practical skills to facilitate any JLP workshop topic.
It is with enthusiasm that the group expressed their appreciation for the Program and the opportunity to contribute to healthier workplaces in the federal public service by facilitating JLP workshops. Comments from participants included:
"The passion for the Program is incredible and infectious! I am going back to my workplace with a renewed passion and love for what this Program will continue to do!"
"This was an amazing experience and a wonderful opportunity to build relationships with the other facilitators. AWESOME!!!"
"I am so appreciative of the opportunity and look forward to all the support I know I will have in my growth as a facilitator. Thank you so much for EVERYTHING!"
Congratulations and welcome to the JLP Team!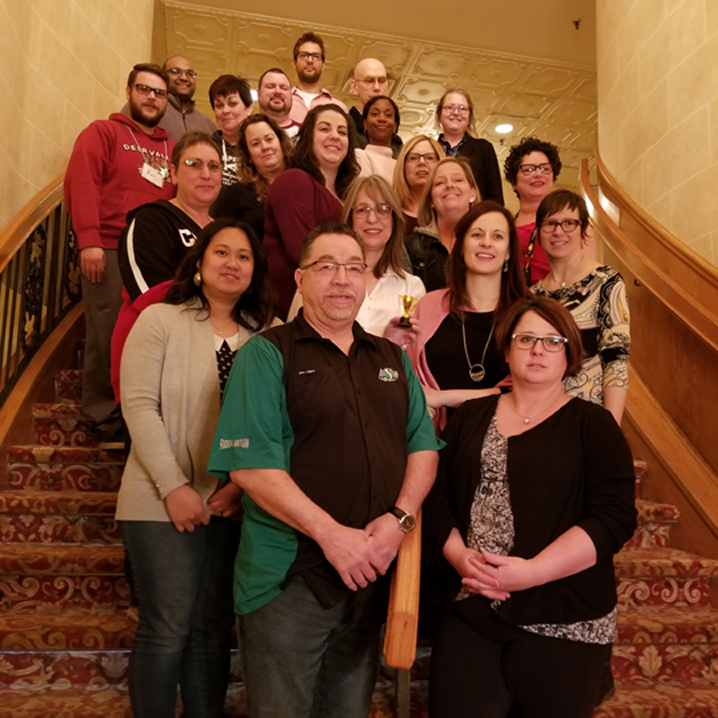 Participants - in alphabetical order: Jerry Chacko, Frederick Connor, Laura Cunningham-Shpeley, Christopher Gardiner, Tanya Green, Sheilagh Hanson, Michelle Henderson, Christina Knowles, Jodi McFadden, Corinne McKay, Julia Morash, Aileen Ong, Don Racette, Sabrina Ricard, Natalie Ross, Deborah Strickland, Kenneth Squires, Wilhelm Vivas; and JLP Program Officers Rachel Besharah and Nathalie Duquette.