The JLP at the 2018 Managers' Exchange Events
The events were organized by the National Managers' Community (NMC) in partnership with the Canada School of Public Service (CSPS). Managers are an important part of the JLP's success and these events create a valuable opportunity to engage with the Management Community.
In Winnipeg, Irene Berube, JLP facilitator, shared her experience as a facilitator with the Program. Corrinne Mitchell, Regional Field Coordinator, connected with participants and presented a JLP messenger bag as a prize for a lucky participant.
In the National Capital Region, JLP facilitators Roxanne Mathieu (HRDC), Émélie Prendergast (HC), Caitlin Stone (PSPC) and JLP Reception and Distribution Officer Anne Roy held a kiosk to represent the Program at this event. Émélie and Caitlin had the opportunity to meet Michael Wernick, the Clerk of the Privy Council, when he visited the JLP kiosk.
See other JLP articles on participation in the Montreal and Toronto National Managers' Exchange events.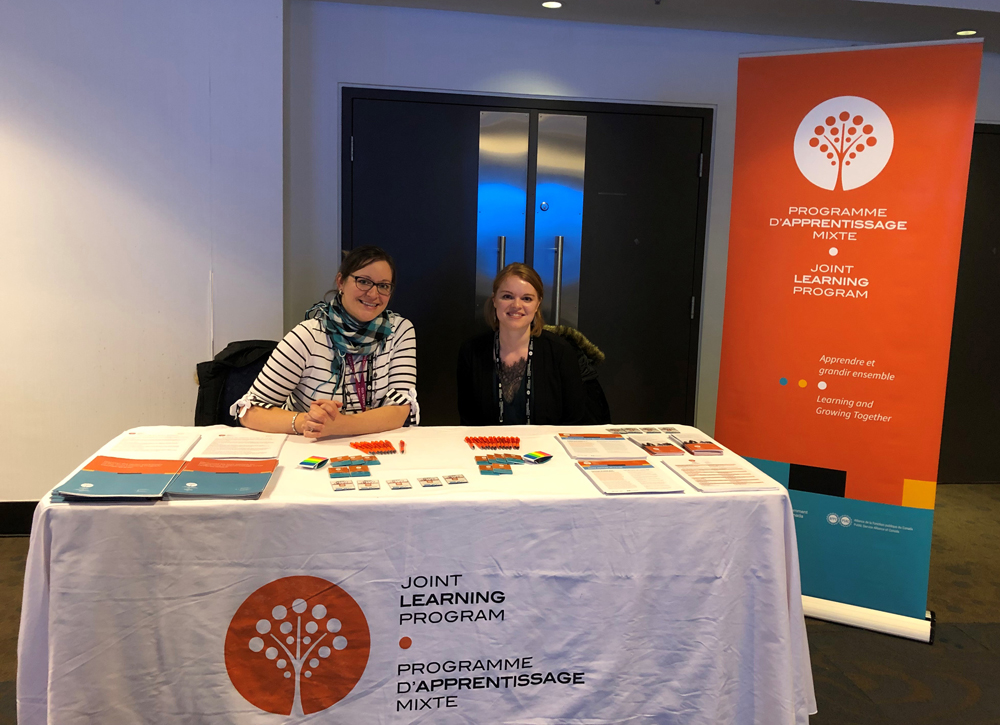 NCR JLP Facilitators Émélie Prendergast and Caitlin Stone