JLP at #GC2020 Innovation Fair in Ottawa
As part of the Fourth Annual Blueprint 2020 Innovation Fair on May 16th, the JLP had the opportunity to promote its workshops and recruit new facilitator candidates during the event. The JLP NCR Regional Field Coordinators André Paquin and Patrick Rosemond were also part of the Fair's special component on Mental Health and Well Being organized by the joint Center of Expertise on Mental Health in the Workplace.
With over 4,700 visitors, many showed interest in the JLP's workshops and peer-facilitated experiential learning approach. André and Patrick received positive feedback from the Fair's participants familiar with the Program and its contribution to improving labour-management relations.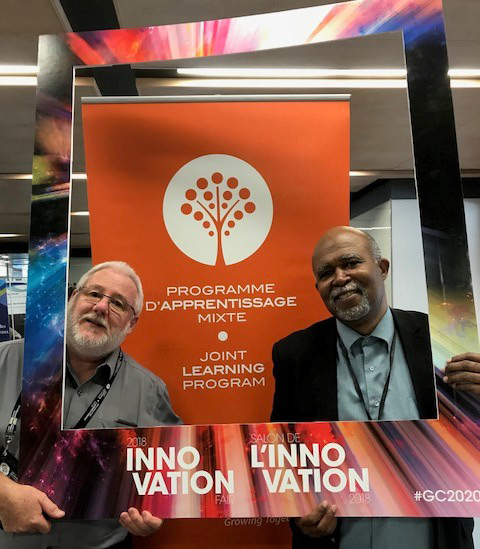 Innovation and the JLP