The JLP at the 2019 Career Boot Camp in Toronto
This year's installment of the Career Boot Camp, held at the Chestnut Conference Centre, was an interactive learning event that helped participants map out and develop their careers. Each session gave learners practical tools, advice and information that allowed them to set goals to push their careers forward.
JLP Ontario/Nunavut Regional Field Coordinators (RFC), Stephen Colley and Teresa Morgan, provided participants with the opportunity to learn about the Program, its benefits to improve workplace relations through the delivery of JLP workshops, and about becoming a JLP facilitator.
It was a great opportunity for the Program to promote its advantage to a group of over 200 participants who, for many, had never heard about the JLP.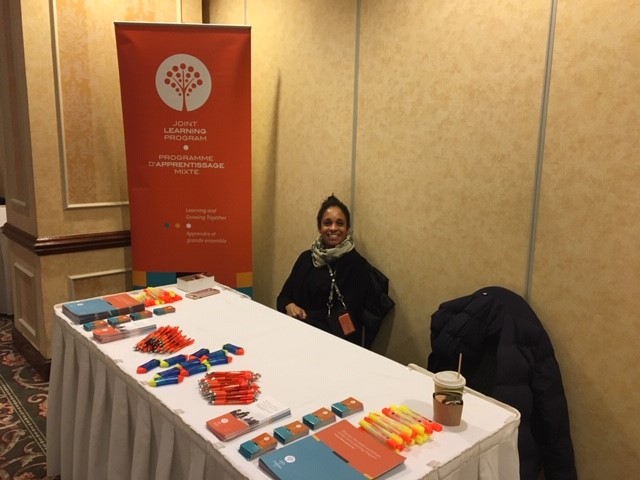 Teresa Morgan, RFC for the Ontario/Nunavut Region, representing the JLP at the kiosk.