JLP active at Fairs and Symposiums in Ottawa, Ontario
The JLP was present at two important events in the National Capital Region (NCR) in May 2019.
The 2019 Innovation Fair held on May 22, was co-hosted with the Rideau Hall Foundation and open to the public. The JLP was thrilled to share information on its unique approach to deliver workshops to improve workplace relations. An event that was completely in line with the Fair's focus on mindsets and behaviours that can help organizations and employees become more agile, inclusive, and equipped.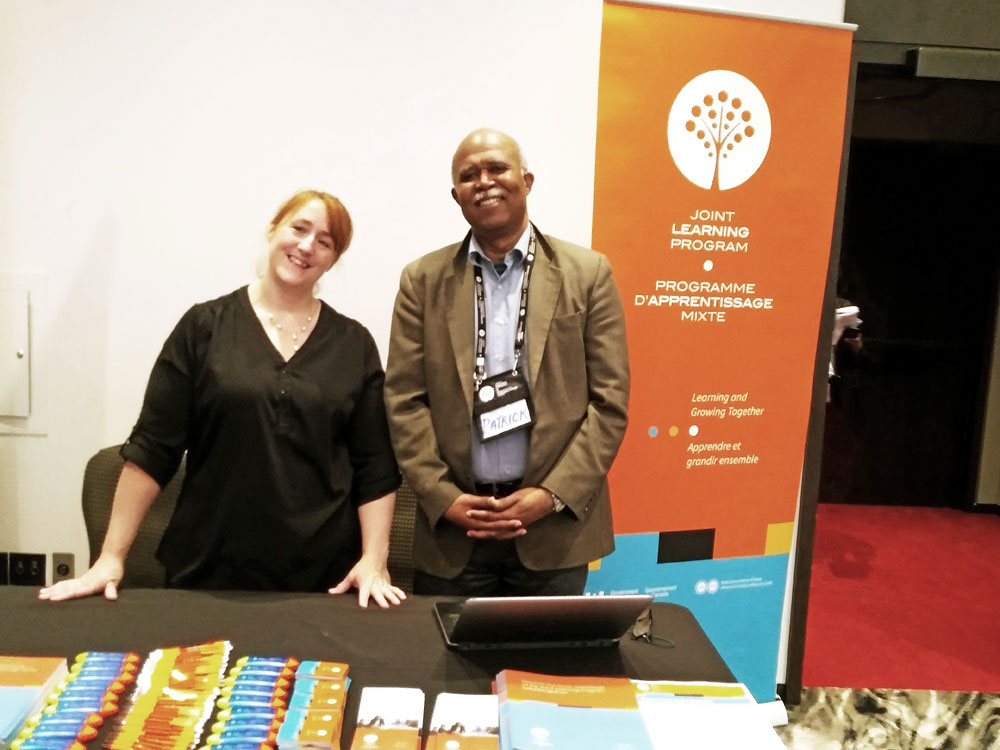 Annik Campagna, JLP Facilitator and Administrative Officer, Patrick Rosemond, Regional Field Coordinator
The JLP was also present at the 2019 APEX Leadership Symposium May 28 and 29th at the Shaw Centre. Executives were interested to learn about the JLP's collaborative approach to learning and how they can contribute to improving communication and labour-management relations in their workplace.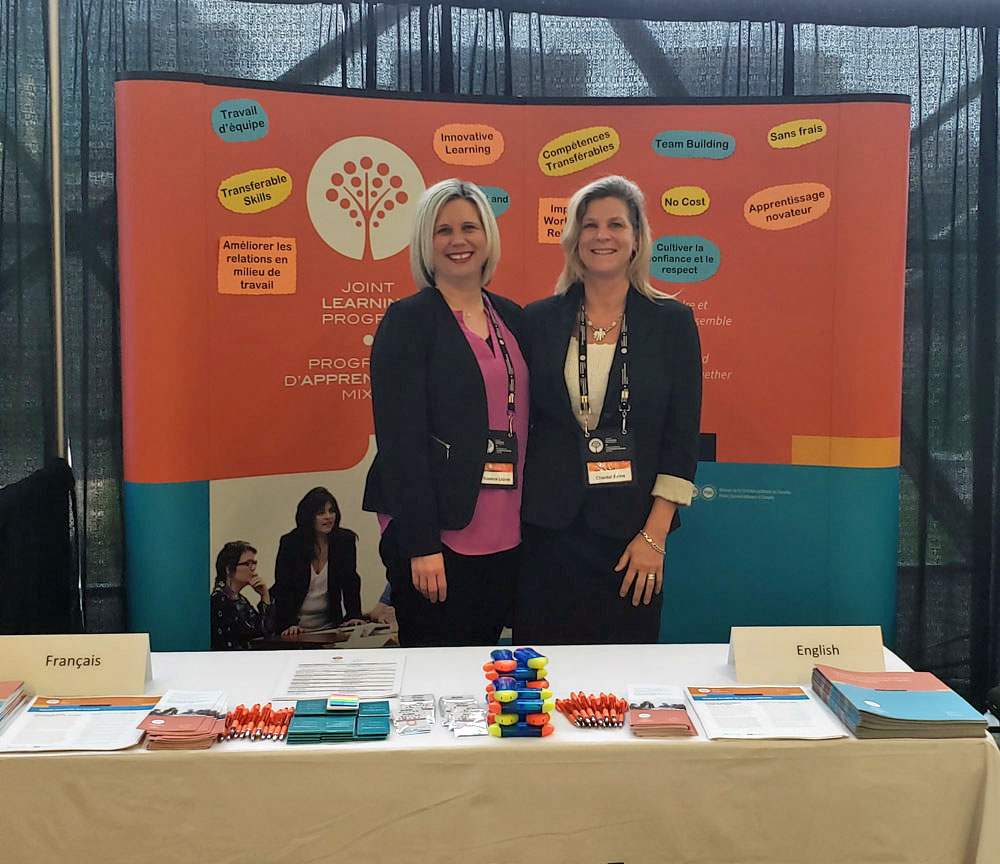 Roxanne Lépine, Co-Director (employer) and Chantal Sirois, Communication and Promotion Officer