The JLP Goes Global
The JLP has partnered with Locally Engaged Staff-Management Consultation Boards (LESMCB) at Global Affairs Canada to support their initiative, entitled A New Era for LESMCBs. Over the last few years, these consultation boards consisting of locally engaged staff as well as management representatives have embarked on a "change agenda" to improve current consultation processes in place at embassies or high commissions around the world.
The JLP is pleased to support this initiative by providing learning materials for the development of a workshop for the LESMCBs. On October 29th Rachel Besharah (JLP Program Officer) and Désirée Yaxley (JLP Program Delivery Administrator) conducted a virtual session on basic facilitation skills for the first cohort of LESMCB facilitators. Director General, Mark Fletcher opened the meeting by thanking the group for being change agents. He reminded everyone that "together we are better".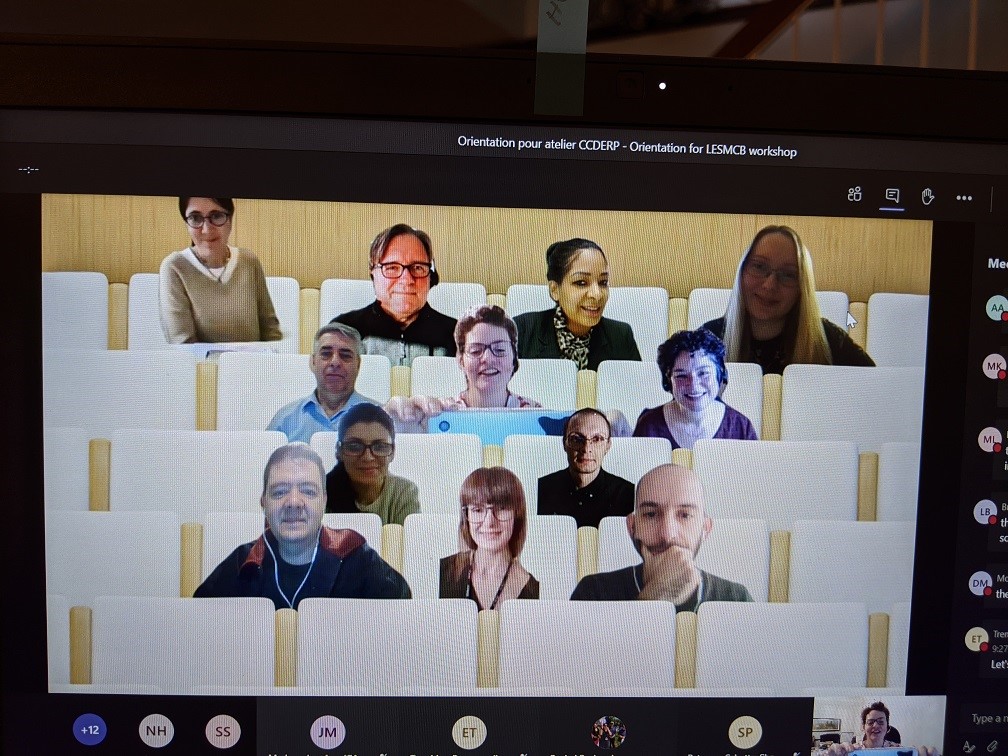 First cohort of LESMCB facilitators gathering on MS Teams
The JLP would like to recognize Emmanuelle Tremblay (GAC, Focal Point for Locally Engaged Staff) for her dedication in fostering the partnership between our Program and this initiative. Being a JLP facilitator, Emmanuelle knows first-hand the power of experiential learning and its positive impacts in the workplace.