Career Boot Camps and the JLP
The JLP was proud to take part in the March 2018 "Career Boot Camps" jointly hosted by the Federal Youth Network (FYN) and the Canada School of Public Service. This national and interdepartmental event is intended for new recruits and professionals in the Federal Public Service.
This was a great opportunity to share the benefits of the Program, such as promoting a deeper understanding of the roles and responsibilities of the union and the employer and helping to improve workplace relations.
The first event took place on March 14th in Burnaby, British Columbia where JLP Regional Field Coordinators (RFC) Karla Backer (left) and Aaron Billesberger (right) welcomed participants and shared information on the JLP Program. They promoted the Program's seven workshops on relevant workplace topics offered to federal public service employees.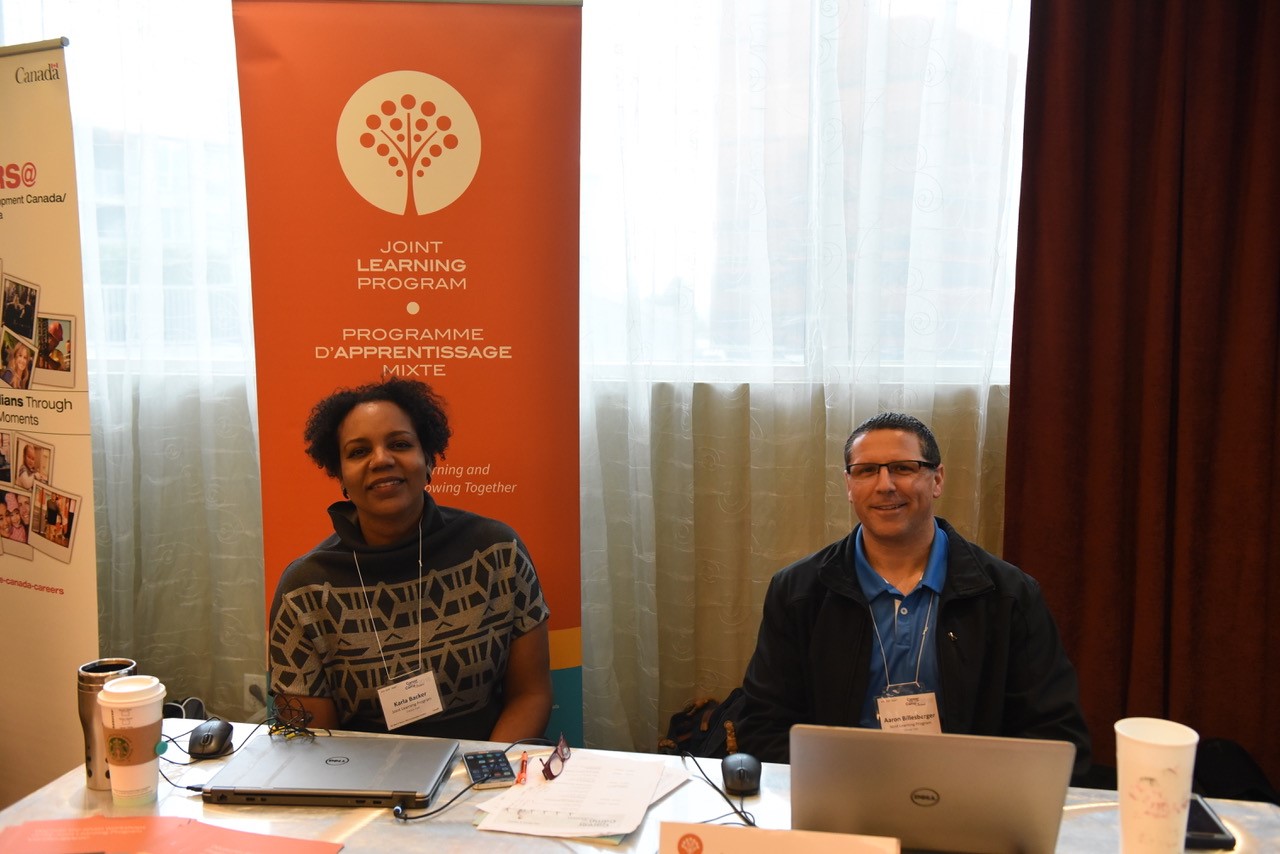 The second event was held on March 20th in Québec, Québec. RFC Andrée Damphousse (left) is joined at the JLP Kiosk by Claudia Beaulieu (right) of the Canada School of Public Service. Over 40 participants were in attendance, many of which expressed how their own workplaces benefited from participation in JLP workshops.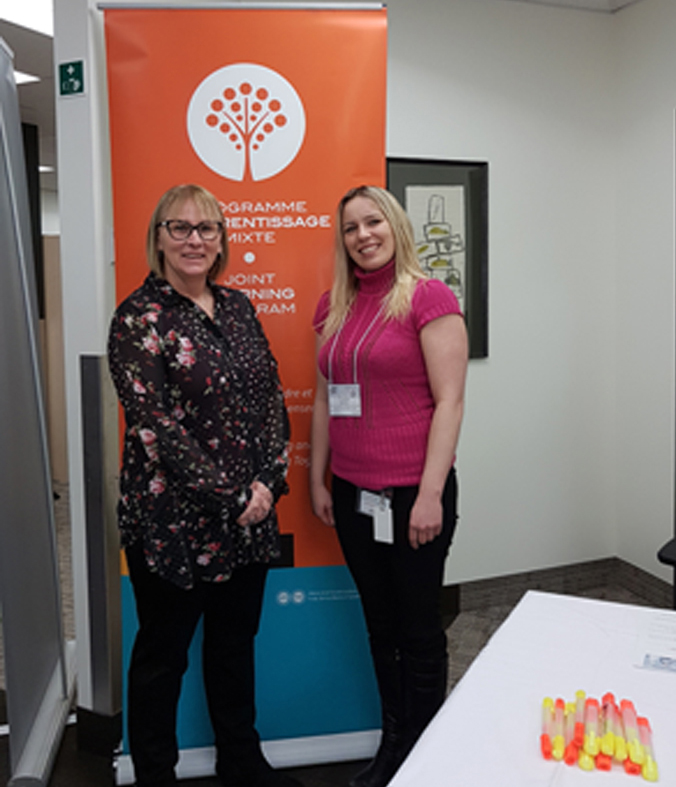 And on March 28th, in Moncton, New Brunswick, RFCs Angela Leger (left) and Wanda Thomas (right) also took the opportunity to celebrate the JLP milestone for the delivery of 5,000 workshops. Joining them to mark this event were Cathy Theriault & Justin Brideau (center), Co-Chairs of the New Brunswick FYN.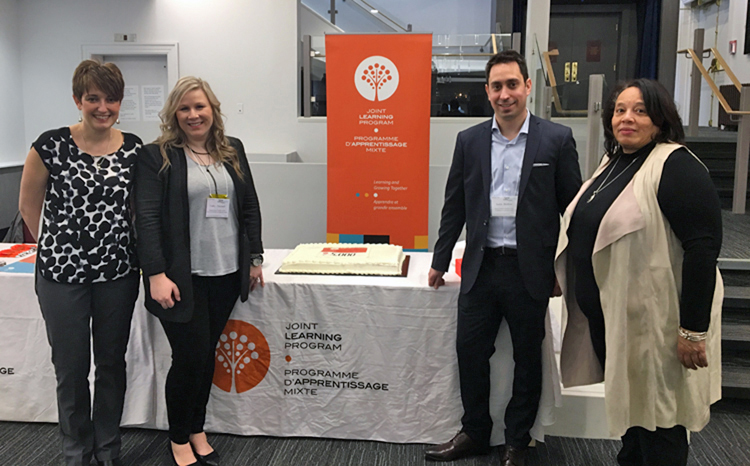 Please visit http://www.jlp-pam.ca/home-accueil-eng for further information on becoming a facilitator, the seven workshop topics offered by the JLP, and much more.